Events Calendar

By Year

By Month

By Week

Today

Jump to month

Search
Super Saturday - All Day Crafting Event

Saturday, April 18, 2020, 09:00am - 08:00pm



Co-hosted by
Create & Stamp with Christine Alward &
Stamping Just For Funwith Kevin Estey

Total Registration Fee: $75

REGISTRATION CLOSES APRIL 4th
Limited Space - Register Soon!


An exciting all-day crafting event especially for you. Work on your own crafting projects, learn something new from a free demonstration, make some exciting paper crafting projects, play some games and win some prizes.

HUGE NEWS: We provide each guest with a goody bag stuffed to the brim with $50 of Stampin' Up! product. You can go with the fabulous bag we have designed - OR - choose your own product and create your own bag.

Your Event Registration fee includes:
- Your own designated table space to work all day
- $50 retail value Goody Bag of new Stampin' Up! product
- Make & Take projects for you to create
- Access to a lending library of current stamp sets, punches, dies & tools
- Sale Table of project kits, card base kits, retired product, extra adhesives and paper
- Surprises – draws – door prizes - prize patrol - 50-50 - Games & Fun Fun Fun!
** No meals are included - please bring your own lunch and dinner, or plan time
to drive down to the plaza (7 mins) where there are lots of fast food options.


Schedule

9:00 Doors Open: Let the FUN Begin!
9:15 Welcome & Introductions
9:00 Free Time: Work on your own projects
12:00 Free Technique Demo #1
12:30 LUNCH - On Your Own - Not included
1:00 Free Time: Work on your own projects
2:00 Free Technique Demo #2:
4:00 Lucky Hand: Who's feeling Lucky? Who will hold the lucky hands and win fun prizes?
5:00 DINNER - On Your Own - Not included
7:00 Prize Draws – 50/50 – Door Prizes
8:00 Pack Up! See you at our next event!


COMPLETE YOUR REGISTRATION HERE







If registrations for this class or event are still open - you may register below. Most class registrations close two days before so I can prepare your materials.



Join Me at a Class or Event - Maybe Even for FREE!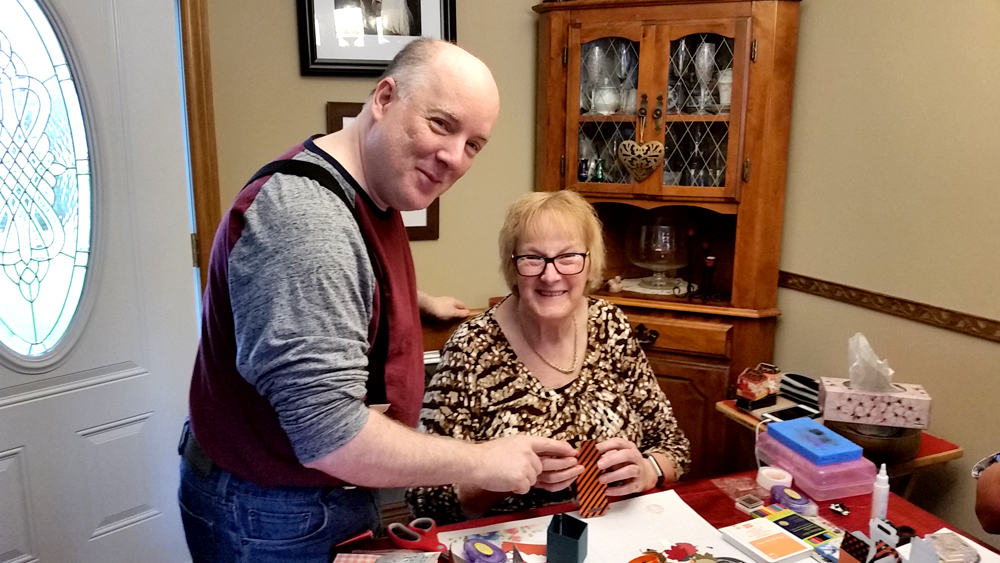 I would love to have you attend one of my classes or "Creative Escape" retreats. I paper-craft because it is FUN and a great creative outlet. I DO NOT do any high pressure sales at my classes, and I WILL NOT push a catalogue on you. My goal is simply to share how fulfilling this craft is with others, and to help them see that they too can create something beautiful.
In most cases you can
get a class for FREE
if you do decide to place a qualifying order for catalogue items at that class - but that is entirely up to you. So come and try it out, see if you like it (I guarantee you will) and then decide if you want to go any further. You can come to my classes over and over just for the fun and variety, never having to purchase any product, or you can pick up an all inclusive kit or a few general supplies,
get that class for free
, and work on your own in between in the comfort of your home.
Classes are fun, and as you can see here we get right in there and create with lots of bright colours and great products. This particular photo was from a Paper Pumpkin Club where we were creating both Halloween and alternate fall and Thanksgiving themed projects from the kit contents.