A quality colour swatch set professionally printed on heavyweight white card stock with all four Stampin' Up! colour families plus the two current in-colour groups. Finished with a satin, non-glossy coating to give the truest colour representation of inks and paper possible.
For mailing purposes (especially internationally) I can no longer include either the binder clip or the screw bolt - they are too thick for Canada Post and actually get squeezed right out of the envelope in the machinery - wrecking the swatches. Instead, I have reverted back to my original design where the swatch set is hole punched at the top corner and held together by a simple ribbon. You may keep it that way or use your own binder clip or screw bolt that opens to allow you to add, remove or rearrange your swatch sheets as you like.
My swatches are meant to be used as a reference tool only, to help you choose complimentary colours for your projects, and to keep track of which colours belong to which colour families when you are organizing your workshop. They make a great gift for your new customers and downline, to show them all the marvelous colours available.
Please note: this item is not an actual Stampin' UP! product - and is not endorsed or sponsored by Stampin' Up!, but is of my own design. It is carefully printed with a Pantone process colour format and is as close as possible to the actual Stampin' Up! colours as I can come - however they may vary slightly because they are not the actual inks.
Save With Team or Group Sets / Customer or Table Gifts
If you'd like to purchase a group of swatches for each member of your team, for your customers, or as table gifts at an event, please
email me
to get a price. Combined shipping and a bulk discount make these very affordable! Orders of 10+ please.
Payment Processing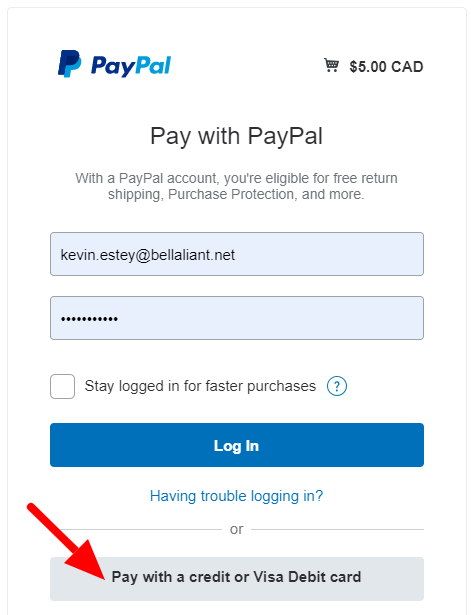 I use the Paypal Payment Gateway to process all payments because it is the safest and most reliable system online. It does all the monetary conversions for you to pay in your local curency and I never see or collect your personal payment information.

PAYMENT OPTIONS
You have the option of paying with funds in your PayPal acount - OR - with any accepted credit card. Look for the PAY WITH CREDIT OR VISA DEBIT CARD button at the bottom of the first screen.