My PAID Tutorials
The following tutorials have been carefully prepared to provide easy to follow steps and instructions that take all the guess work out of re-creating the sample projects shown in the picture. Whether you are a beginner or pro at paper crafting, you should be able to easily make these projects with your own supplies. My tutorials do not list specific stamp sets, papers, colours or product suites - instead they focus on the measurements and steps.
You can use my tutorials for ANY paper and stamps you already own.
Card Purse - Tote Tutorial
This purse tote is just as cute as a button, and works perfectly as a hostess gift or a goody bag for an event. It measures 7" wide x 5.5" tall and 2" deep. It is so easy to make and fun to decorate with any coordinating set of card stock and patterned papers. It will easily hold up to 10 standard cards with envelopes, a handful of craft supplies, or even a small bag of cookies or other treats.
** The optional magnetic closure in this tutorial uses the
peel and stick magnets
also available here from our online store.
Payment Processing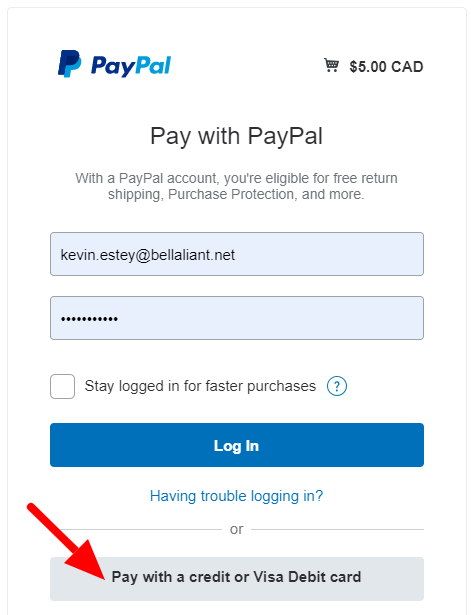 I use the Paypal Payment Gateway to process all payments because it is the safest and most reliable system online. It does all the monetary conversions for you to pay in your local curency and I never see or collect your personal payment information.

PAYMENT OPTIONS
You have the option of paying with funds in your PayPal acount - OR - with any accepted credit card. Look for the PAY WITH CREDIT OR VISA DEBIT CARD button at the bottom of the first screen.