My PAID Tutorials

The following tutorials have been carefully prepared to provide easy to follow steps and instructions that take all the guess work out of re-creating the sample projects shown in the picture. Whether you are a beginner or pro at paper crafting, you should be able to easily make these projects with your own supplies. My tutorials do not list specific stamp sets, papers, colours or product suites - instead they focus on the measurements and steps. You can use my tutorials for ANY paper and stamps you already own.


Don't you hate it when both sides of a sheet of Design Series Paper are equally beautiful and you have to glue one side down on a project? Well this quick card design solves that problem by featuring BOTH SIDES of the dsp on the front of the card with a clever fold.
A nifty magnetic closure ensures your card stays shut, and adds a nice crisp SNAP when you close it up.
Self Adhesive magnets are available here in my store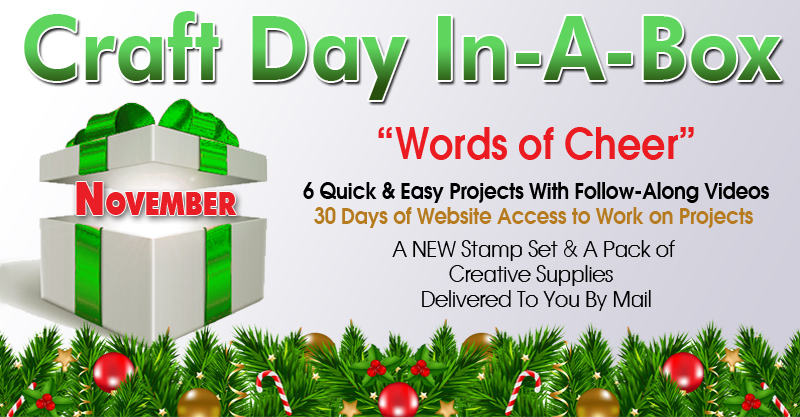 CRAFT DAY IN-A-BOX NOVEMBER
At Home Crafting Event
30 Days of Event Access
6 Fun Quick-and-Easy Projects

REGISTER NOW





At Home Crafting Event
Saturday OCTOBER 16th
4 Fun Quick-and-Easy Projects
Up to 6 rounds of Lucky Hand
HUGE GIVEAWAYS!

REGISTER NOW
Upcoming Classes & Events
Paper Pumpkin Crafting
Paper Pumpkin is for Everyone! No Skills or tools required. Each month a fully designed project kit arrives in a delightful box filled with stamps, ink, and paper—everything cut and ready to go so you can skip right to the fun. Just think of it as creativity in a box.
More Info
SIGN ME UP!