It's A Fabulous Time To Join My Team!

New team members get a FABULOUS DEAL with their customizable Starter Kit during Sale-A-Bration.
From January 4 - February 28, new team members can get $165 worth of products for only $135
PLUS Choose TWO FREE STAMP SETS from any that are currently available in any catalogue

+ a free past paper pumpkin kit + business supplies
+ free shipping + NO TAX! (in most places) + all the fun of being part of Stampin' Up!



Here's how it works: You start by making up an order list for $165 (catalogue price) of ANY current product you want - this will be your custom starter kit. You'll only pay $135 for this, so you're getting $30 in free product right off the top. Stampin' Up! will include a free past Paper Pumpkin Kit, all your business essentials and catalogues, and will pay for the shipping and the tax too. That saves you another $40.


Plus, once you're a demo on my team, you save a minimum of 20% on all your future purchases after that, and you have opportunities to receive higher discounts, cash incentives, free product and bonus rewards for each goal you achieve. You'll get access to new catalogues early, and you'll get to pre-order and purchase new product early too. There are also team events and parties that you get to attend.

SIGN ME UP
Benefits of becoming a Stampin' Up! demonstrator
If you plan on purchasing Stampin' Up! products it make sense to consider joining as a hobbyist. You get to choose what you want in your starter kit - you get bonus product for free, you pay NO TAX and your kit is shipped to you for free. Your very first order, which will set you up with some basic supplies, stamps, ink and paper, makes a great starter kit, and will most likely meet the requirements.
From then on you receive 20% or more off any product purchases you make. As a demonstrator and team member, you get to see and pre-order new products before regular customers, and you get access to videos, templates and many other things to help you along the way. You'll also get the support of your team, up-line and fellow demonstrators around the globe - we are one big happy family!
Stampin' Up! Demonstrators also earn Stampin' Rewards if their order is more than $200. This can be product you order for yourself, your friends or for any customers. Rewards let you get additional free product in that order.
There are two types of Stampin' Up! demonstrators
The Hobbyist
who enjoys the discounts and stays "current" by meeting the quarterly minimum through personal purchases along with some sales to a few creative stamping family members and/or friends. There are NO obligations to have parties, give out catalogues, run classes or sell.
The Career Demo
who is planning to run this as a business, offering classes, workshops, parties & events and actively selling Stampin' Up! product. You will recruit new demonstrators to build your own team.
About 80% of Stampin' Up! demonstrators are hobbyists. Everyone is welcome to join, and Stampin' Up! offers a lot of benefits and incentives to both, the hobbyist and the career demo.
Join My Team Today
I would love to have you as part of my Stampin' Up! Team - the "Stamping STARS". You don't have to sell product to anyone ever, unless you want to, and I will be there to support you and help you grow as a team member. I decided to call my team the "Stamping Stars" because I think we can all be stars at stamping, regardless of our skill level.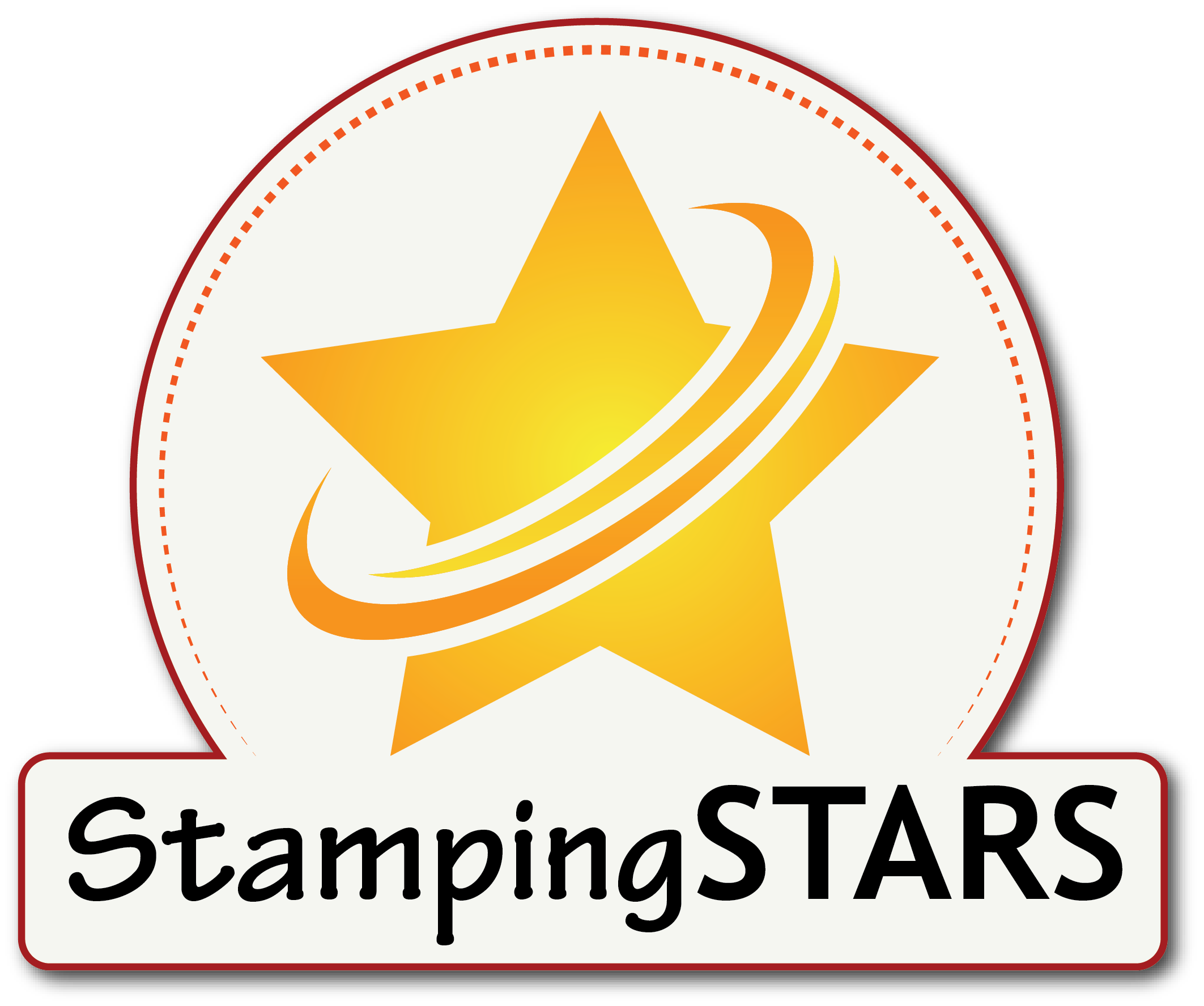 I support my team members through regular communication about new promotions, personal and group training, monthly team meetings with the greater Canada Wide team of 60+ demos, and with special achievement awards.
Recognition & rewards to team members in my 1st Level
Recognition of Stamp-a-Versary: $5 coupon
600 CSV in monthly sales: $5 coupon
1200 CSV in monthly sales: 2x $5 coupons
Team building: $5 coupon for each new team member added
Promotion to Bronze Elite: $25 in product of choice
Promotion to Silver: Silver package - Surprise!!!!
Other ways to get recognized and rewarded:
Actively participate in monthly team meetings: chance to win door prizes
Stampin' Up! has a wide range of rewards and compensation for all demos to achieve. It is all documented in the Compensation Plan.
I believe that for me to be successful, you need to be successful first - so I am here to help you grow as a team member and to grow your own team - if that's what you want to do. If you just want to be a hobby demo and get the 20% discount on supplies, I am happy to help you organize your purchasing to stay on track to stay "current" and to help you get the best "bang for your buck" when deciding what to buy.
SIGN ME UP