20 Round Peel & Stick magnets

Ten matched pairs (20 magnets in total) with the self adhesive sticky on the correct sides so they will attract each other. Each magnet measures 8mm in diameter x 0.75mm in thickness. They are made of a super strong neodymium material and are great for making magnetic closures on boxes, purses, card holders, etc. Includes shipping.

** Please Note, the PRICE INCREASE is due to increased shipping costs from the supplier in Europe and new customs clearing charges when we import them.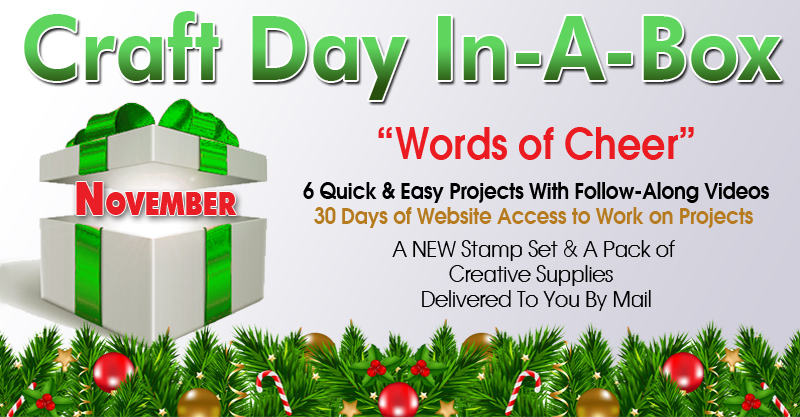 CRAFT DAY IN-A-BOX NOVEMBER
At Home Crafting Event
30 Days of Event Access
6 Fun Quick-and-Easy Projects

REGISTER NOW





At Home Crafting Event
Saturday OCTOBER 16th
4 Fun Quick-and-Easy Projects
Up to 6 rounds of Lucky Hand
HUGE GIVEAWAYS!

REGISTER NOW
Upcoming Classes & Events
Paper Pumpkin Crafting
Paper Pumpkin is for Everyone! No Skills or tools required. Each month a fully designed project kit arrives in a delightful box filled with stamps, ink, and paper—everything cut and ready to go so you can skip right to the fun. Just think of it as creativity in a box.
More Info
SIGN ME UP!