COVID-19 UPDATE
In respect of the current request for people to
socially-distance
and
self-isolate
themselves, I am cancelling the remainder of my in-studio and cafe classes until the end of March. Once we have a better handle on the local and worldwide situation, and receive direction from the health authority, I will put classes and events back into my calendar.
In the mean-time, I will be working on populating a new section in my online SHOP section that will contain card and project kits that you can buy and have mailed to you. These will be complete with step-by-step instructions, like my tutorials, so you can complete them at home on your own. These Class-in-the-Mail kits will have projects just as nice as my classes in person do - you just won't have me... :(
---
Join Me at a Class or Event - Maybe Even for FREE!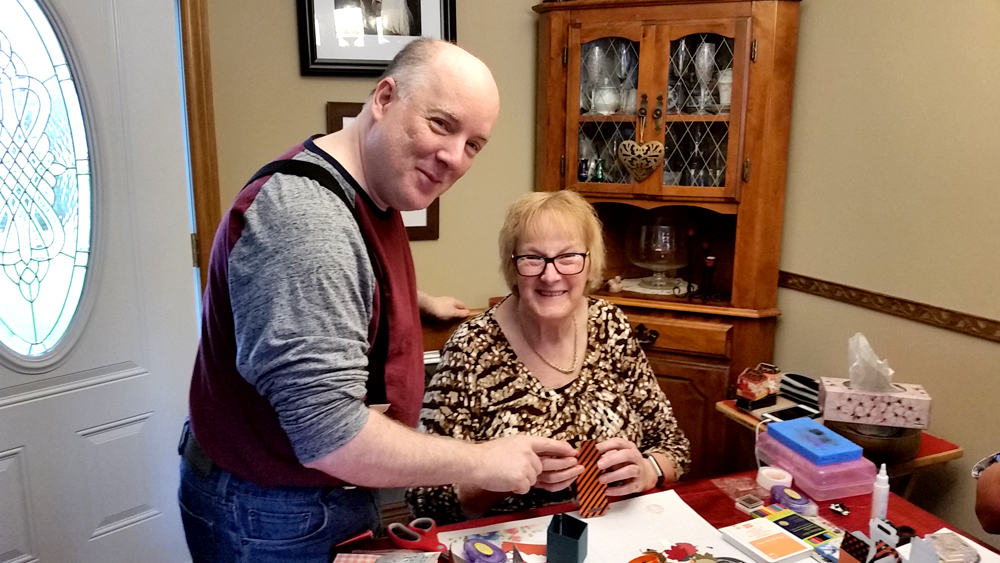 I would love to have you attend one of my classes or "Creative Escape" retreats. I paper-craft because it is FUN and a great creative outlet. I DO NOT do any high pressure sales at my classes, and I WILL NOT push a catalogue on you. My goal is simply to share how fulfilling this craft is with others, and to help them see that they too can create something beautiful.
In most cases you can
get a class for FREE
if you do decide to place a qualifying order for catalogue items at that class - but that is entirely up to you. So come and try it out, see if you like it (I guarantee you will) and then decide if you want to go any further. You can come to my classes over and over just for the fun and variety, never having to purchase any product, or you can pick up an all inclusive kit or a few general supplies,
get that class for free
, and work on your own in between in the comfort of your home.
Classes are fun, and as you can see here we get right in there and create with lots of bright colours and great products. This particular photo was from a Paper Pumpkin Club where we were creating both Halloween and alternate fall and Thanksgiving themed projects from the kit contents.